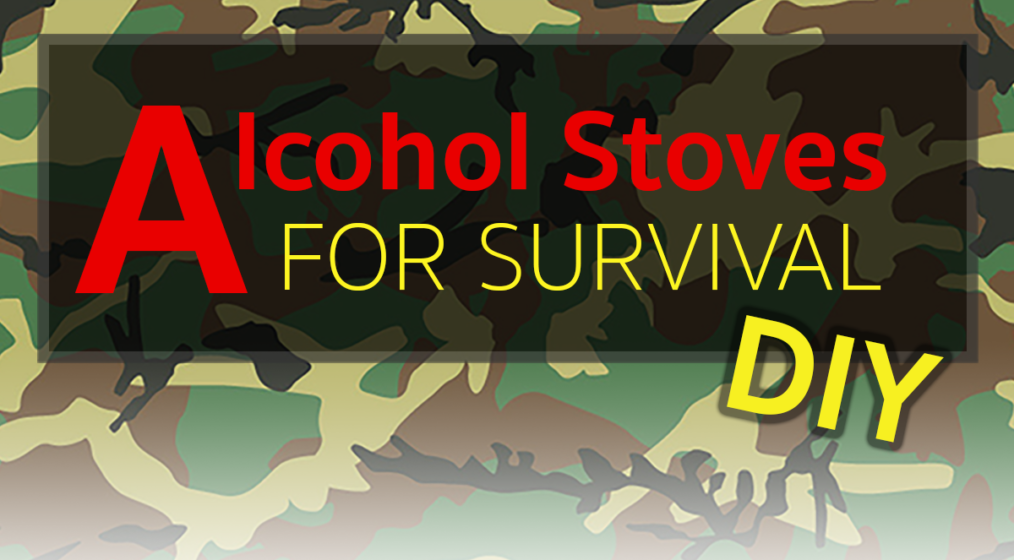 After a SHTF event, being able to cook and boil water will be critical. Even if you already have this covered, knowing how to make an alcohol stove is great knowledge to have. You never know what kind of situation you are going to find your self in!
The Easy Alcohol Stove Version
This is your basic easy to build with what you have lying around version. The one you have probably seen others make but you just haven't gotten around to doing it yourself. It's very strait forward and seems to work well.
Pros
Easy build
Uses materials you probably have lying around
Cons
Not as powerful or efficient as the ones below (but it's probably good enough for most of us)
For more videos from Encompassing Adventures visit:
https://www.youtube.com/channel/UCGWpuPmfFQUvadZtIxwKqfg
The Highly Tuned Japanese Version
This one is for the hobbyist that is looking to set a record for boot time (how fast it takes for the jets to start firing) and burn time. It really is a cool design! The only thing I don't like is that you need JB Weld, something I don't have lying around.
Pros
Boots in 3 seconds
Last for 11 minutes (pretty good for such a small stove)
Cons
To effectively cook over it you really need a stand. The flames are pretty tall and the base is pretty small
Requires JB Weld
For more videos from tetkoba visit:
https://www.youtube.com/user/tetkoba/videos
The "Could Withstand a Nuke" Version
I love this version! Since it is made with an aluminum bottle you know the strength is going to be ridiculous, which definitely appeals to me, especially if I ever needed to rely on it. It seems to take a long time to boot but once it gets going it puts out quite a bit of heat.
Pros
Built like a tank
Puts out quite a bit of heat
Can support larger pots
Cons
Requires a Dremel tool or something similar, and a type of drill bit you may not have
The sanding process could take quite a bit of effort
For more videos from Nick Van Leuven visit:
https://www.youtube.com/user/nevuelnav/videos
Knowing how to make an alcohol stove could be very valuable after after a SHTF event. It could also just be a fun DIY project for your spare time.